Are you one of the over 8,000 people who are considering starting their own work from home business today?
If so, have you taken the time to truly research your decision so you can make the best choices to ensure your home business success?
My mission here is to provide you with the right questions and the best information to assist you in that decision.
Some Interesting Home Business Facts
Real quick… here are a few facts I recently ran across that might help you decide whether or not you want to start your own home based business:
* The average annual income of a successful home based business in the USA is $50,250.
* The average total tax savings through owning your own home based business is $3,000 per year.
* 20 percent of home entrepreneurs reported their businesses grossed between $100,000 and $500,000 last year.
* Every 10 seconds in the USA someone starts a business from home… 8,493 new home businesses each day!
* The home based business industry has produced 20% of all millionaires in the USA…  in fact, home businesses have created more millionaires than any other industry in the world!
As you can see, you are NOT alone if you are considering the idea of starting your own home based business.
In my next post we'll look at that first question… Why Do You Want to Start a Home Based Business?

__________________________________________________________________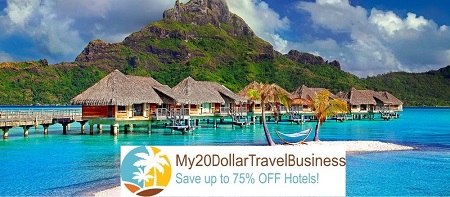 I invite you to check out what I consider to be the Best Travel Business in the world!
We sell Travel Club Memberships that provide incredible value to our customers…
* Save Up to 75% on 1 Million Hotel Rooms
* Save up to 90% on 40,000 Condos
* Earn Up to $2,000 to $10,000 Monthly
* All for the Price of a PIZZA…  Just $20
Click the green join button here =>  My 20 Dollar Travel Biz