Tool #2 – Your Autoresponder Account
(If you missed earlier parts of this series, just go here —> PART 1    PART 2 )
Marketing to the Entire Planet
The Internet has opened up the entire planet as a marketplace… that's a fact!
No longer do network marketers have to chase down friends and family or go "prospecting" at the mall in order to find potential customers and distributors for their products.
But if you live in the US, how do you visit with a new customer lead in the UK or Australia?  Can you imagine the amount of time it would take to follow up with 10-20 new customer leads each day?
You could use Skype to soften your phone bill, but only if your customer is on Skype.
So, what's the answer?  Read on…
The Money Is In The Follow-Up
It has often been said that the money is in the follow up… but how do you follow up on a global scale?  That's where tool #2 comes into play… your own autoresponder account.
Your autoresponder follows up delivering your messages to your potential customers 24 hours a day, seven days a week, 365 days a year.
Here's a fact:  it has been proven that most people don't purchase a product or join a new opportunity on the first presentation.   In fact, on average, a potential customer will need to be presented to seven times before they purchase a product or join an opportunity.
Most people need to have the confidence that your product, service, or opportunity will solve their problem or meet their financial goals BEFORE they lay out any cash.
How do you build a relationship with your customer that builds that confidence?
Again, your faithful autoresponder delivers message after message, building that new relationship for you.
Why Else Do You Need an Autoresponder?
Most network marketing or affiliate product companies provide their distributors with tools to manage and contact prospects.  However, the customer leads that you have generated through your marketing activities can only be contacted through that particular company's "backoffice."
What happens if that company goes "belly-up"?  What happens if you leave that company?  What happens if you want to present a different business or product to that lead you have generated?
It is essential for your business that you build your own marketing list that you control…  that means you need your own autoresponder account.
In fact, your list IS your online business.  Let me say that again in a different way… your marketing list is your primary business asset…  not your products…  not your opportunity…  not your company…  YOUR  LIST!
So, why would you want anyone else to have control or ownership of YOUR primary asset?  That just doesn't make ANY SENSE!
You need to figure out how to build your marketing list through every strategy you utilize in your business.
What's Your PRIMARY Business Goal Each Day?
Is it making sales? Very important, but not #1.
Signing up new team members? Also very important, but not your top priority.
Your number one goal each day is to build your primary business asset… your mailing list!
When you advertise… build YOUR list.
When you make a sale… build YOUR list.
When you bring that new prospect into your business in any way… build YOUR list.
Include list building in EVERY business related activity… YOUR list IS YOUR business!
And to do this, you need an autoresponder!
So, What Is An Autoresponder Anyway?
In the simplest terms, an autoresponder is an application designed to answer emails automatically. You can set up an autoresponder through your email account, but it only sends the same message back to each and every recipient every time… not very useful for marketing purposes.
An autoresponder service automates your email correspondence and, at the same time, authenticates you as a business marketer… not a spammer.
Here's the process…
• You present an offer on your website… in exchange for your prospect's contact information as they subscribe to your list, they will get a free eBook or video… whatever you choose.
• You send out regular email messages to your subscribers. These messages MUST do two things… they must build a relationship between you and your list AND they need to promote your offers.
The Fundamentals of Mailing Your List
1. Your Follow-Up Message Set…
You may first schedule messages to go out based upon the number of days since the reader subscribed . In other words, on the day that the prospect subscribes to your list, they receive a specific email that has been scheduled in advance to go out on day one. Every member of the list receives the same email on their first day of membership.
The next email may be scheduled to go out on day two, or day three, or day ten… however the marketer wishes to schedule it.
2. You may 'broadcast" an email, or multiple emails, anytime you wish…
A "broadcast email" can be sent out to all members of a particular list, or a selected group of the list. With most autoresponder services you can schedule more than one email broadcast each day.
For example, my mentor teaches us to broadcast an email at 6:00 a.m., and another at 6:00 p.m. each day. These emails will go out on the selected date and time no matter if the list member just subscribed yesterday, of if they have been a list member for several years.
3. You may also utilize a combination of both strategies.
For example, you may want to schedule a daily "content only" follow-up message set to build a relationship with your subscribers. At the same time, you may broadcast "product offer" emails to your list according to what products or services you wish to promote each day.
Now let's shift gears and discuss what to look for when selecting the autoresponder service that will work best for YOU!
So Many to Choose From…
So, I hope I have convinced you of the necessity of an autoresponder in your online business. However, there's still a decision to be made. There are a lot of great autoresponder providers out there… Aweber, iContact… Get Response… MailChimp… Constant Contact… InfusionSoft… the list goes on and on.
Something else to think about… it can be very hard switching platforms once you get started so it is very important that you start off with the proper platform.
So which one do you choose?
Here is a list of requirements for your autoresponder service…
1. Deliverability… the ability of getting your email message to your list members so it will be opened and NOT end up in the SPAM folder.
2. Integration… how well does it integrate with other 3rd party solutions. For instance, I recently purchased a membership site plug-in for use with my WordPress sites, and it would not integrate with my old autoresponder. In fact, the ONLY autoresponder it would fully integrate with is Aweber.
3. User Interface… how easy is it to learn and use. This one is often overlooked, but I believe it to be something to think about.
4. Unlimited Emails… don't go for an autoresponder that limits the number of emails you can send.
5. Unlimited Lists… same here… you don't want a limit of the number of lists you can create.
6. Unlimited Subscribers… I used to be concerned with this, nut now, I wouldn't worry so much with this one anymore. Why? If you have reached the limited number of subscribers before you must upgrade your account, I'm sure your income will cover it… NO problem.
7. Affiliate Program… Most of the autoresponder services also have an affiliate program as well, giving you another income stream.
By using the feature list above, you will need to do your homework and select the autoresponder that will work best for you.
The autoresponder services I recommend is Aweber.
Why?
Two reasons… COST AND INTEGRATION!
I use Aweber because it is needed to integrate with several of the online SAS services and apps I use. You can start your first month for a dollar, and then it's $19 per month. There are some cheaper, but their deliverability rates may not be as high, and their integration with other software and applications will most certainly not be as good.
Aweber also offers high deliverability rates, unlimited lists, unlimited emails, an affiliate program, and an easy to use interface.
Here's the link to check out Aweber… http://www.aweber.com , and this is NOT an affiliate link… I make NOTHING from this recommendation.
Next up… we'll take a look at tool  – Your Own Squeeze Page…

__________________________________________________________________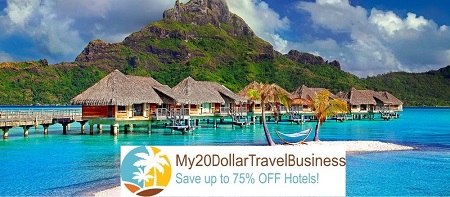 I invite you to check out what I consider to be the Best Travel Business in the world!
We sell Travel Club Memberships that provide incredible value to our customers…
* Save Up to 75% on 1 Million Hotel Rooms
* Save up to 90% on 40,000 Condos
* Earn Up to $2,000 to $10,000 Monthly
* All for the Price of a PIZZA…  Just $20
Click the green join button here =>  My 20 Dollar Travel Biz