Over the years I had built several small lists of 200 or more subscribers. I had one list related to healthy homemade dog food that is connected to both a blog and a Facebook page… it continues to get subscribers every week even though I had not written any new content in over a year.
I had sold a few products through affiliate links contained in my emails. Unfortunately, this had been very sporadic.
But it seems that I just couldn't get beyond that 200 subscriber threshold…  and I had never been able to find the secret to generating consistent sales online.
But things are changing…
What I really needed was a mentor to teach me how to market effectively… someone to teach me how to build and manage my list.
I have discovered some fantastic training by my new friend and six figure marketer, Dean Holland. I also have access to a group of incredible marketers who help me every day.
Now, to the subject at hand… "How To Treat Your List"… here are some of the lings I have learned.
Your List Represents REAL People
First, remember that your list is made up of real people. Just as you don't want to be "spammed" constantly, neither do they. One of my favorite axioms is, "Don't Advertise… Inform."
Give your readers real value in your email messages… real content that will help them solve their real problems.
For example, in my dog food blog, the real problem is that they really care for their dogs and they are dissatisfied with the quality of commercial dog food… they are looking for alternative solutions.
Learn to "LOVE" Your List
That's right… learn to "love" your list…  treat them like "family"… show them that you really have their best interests at heart. Give free, helpful information from time to time, and ONLY promote trusted products.
Don't promote every new "shiny object" that comes down the pipeline. Be selective. Buy and evaluate the products yourself… if you find that they are not useful to you, they probably won't benefit your list either.
With my dog food site I only promote two products, each of which I have bought and researched thoroughly.
Let Your Personality Show
Be yourself… let your personality show through in your emails. Remember, not everyone will like you, but some will love you.
Talk about things that generally interest you… connect with your followers.
You Need A Support Group and Mentor To Succeed
As I mentioned before, there are key elements that you need to know to become a successful email marketer…  but you don't have to go it alone.
I came to the conclusion that I was never going to reach the goals I had set for myself on my own. I needed to be taken by the hand by someone who has been where I was, and made it to where I want to go. I found Internet Profits…
I encourage you to take a few minutes to check out the video below… see if this could be the answer you are looking for as well…
It is for me…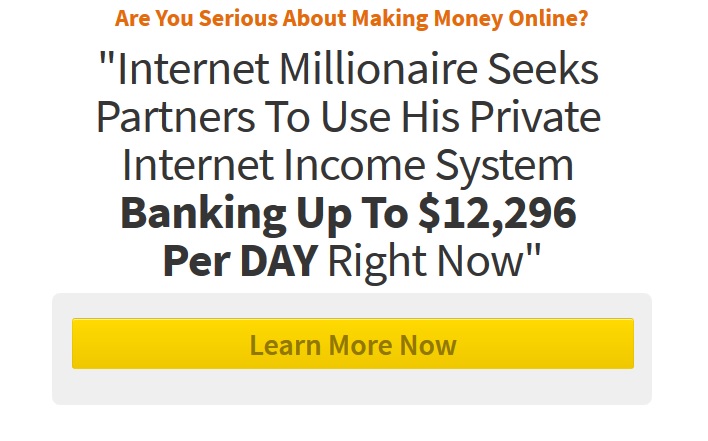 (Click the "Learn More Now" button to View the Video)