Here is your special gift for March 2020…
Affiliate Marketing Checklist #1 – Affiliate Niche Selection
This checklist was developed and designed by a Six-Figure Plus Affiliate Marketer… however, I am not allowed to mention his name as per the licensing agreement.
The download link is at at the bottom of this page, but first, check this out…
Your special gift is checklist #1 of a total of 19 affiliate marketing checklists… here are the other 18 titles:
Checklist 2 Abbreviations and Statistics
Checklist 3 Finding a Profile Niche
Checklist 4 Product Approval
Checklist 5 JV Zoo Account Setup
Checklist 6 JV Zoo Product Research
Checklist 7 Warriorplus Account Setup
Checklist 8 Warriorplus Product Research
Checklist 9 Clickbank Account Setup
Checklist 10 Clickbank Product Research
Checklist 11 Launch Calender
Checklist 12 Affiliate Approval
Checklist 13 Planning Promotions
Checklist 14 List Building with Affiliate Marketing
Checklist 15 Promotion Emails
Checklist 16 Offering an Delivering Bonuses
Checklist 17 Product Reviews
Checklist 18 Free Traffic
Checklist 19 Paid Traffic
Would you like the entire collection? No Doubt!
But here's the thing… I can't give them to you… as a group.
As per the license I received when I purchased them, I can only give them to you as one of my subscribers, and then only one at a time.
So here's what you need to do to get all 19 checklists… click on this link and subscribe to my Affiliate Marketing Checklists Collection, and you'll start receiving the other 18 checklists a per day beginning tomorrow.
I will also be sending out lots of additional online marketing tips, training, resources, and news to help you jumpstart YOUR online business.
Deal?
Here's that link again to subscribe…  Affiliate Marketing Checklists

And here's the download link for
Affiliate Marketing Checklist #1 – Affiliate Niche Selection
And here's the link to YOUR Personal Use Only license file:
Affiliate Marketing Checklists PUO License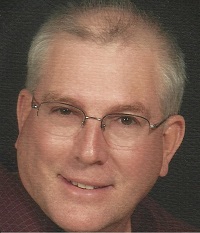 Greg Ray
GregRayMarketing.com
GregRayMarketing@gmail.com