Inbound marketing is all about attracting and engaging your readers with amazing content that provides tremendous value and builds trust. Inbound marketing can be summed up quite simply… what's good-for-the-customer is totally good-for-the-business.
Inbound marketing is all about attracting customers and clients… it's a proven way to generate leads, drive sales and grow your business. Also, the best news about inbound marketing is that it's far less expensive than traditional outbound marketing.
Outbound marketing is all about blasting your promotions to the masses… it's expensive because these broadcasts are usually sent to a mass audience even if they aren't in your target demographics.
Watch this video by my friend, Thomas Prendergast, as he explains how his free Markethive platform enables you to add inbound marketing strategies to your business…
[embedyt] https://www.youtube.com/watch?v=axJaUBmmw7M[/embedyt]
You can grab this powerful Market Hive Inbound Marketing System totally FREE!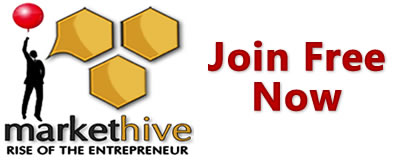 Just follow this link ==>  Market Hive